About this event:
Join us on August 26th at 12pm EST for a live online webinar where we'll hear from Kashish Parikh-Chopra on how to use outsourcing and delegation to get more done.
Have you ever needed to clone yourself? Or find someone who could do things quicker and better than Google can teach you how?
Our success as entrepreneurs and freelancers depends on how well we can face new challenges and leverage resources. Sometimes, the best person to do a task is someone OTHER than us. Not because we are incapable, but because the return-on-time (ROT) will get us to our goals quicker and more efficiently.
Delegation and outsourcing can be utilized by anyone, but doing it EFFECTIVELY has a secret recipe. It's also easy to learn and master. You'll walk out of this session with practical tools, strategies, and skills to manage your goals like a boss so you can achieve outcomes quicker, with full control, and low stress.
Takeaways
Learn how to identify what tasks or projects should be outsourced/delegated in your personal life and/or business life
Discover how to create a framework to monitor and judge whether an outsourced task is effective versus just "completed"
Learn how to measure your team (and project's) success
Understand how communicate processes and procedures so delegated tasks can be executed without stressing you out
Learn how to manage and facilitate an outsourced team without losing control over quality
This event will include a live Q&A session.
See you there!
Kashish Parikh-Chopra
Kashish Parikh-Chopra is a thought leader, entrepreneur, and coach. She is relentlessly committed to helping entrepreneurs fix the most important relationship in their life: their relationship with TIME. Kashish coaches female entrepreneurs to earn back 20% of their time without sacrificing productivity by reprioritizing their entire lives. www.therebelgenius.me She is also the co-founder of EOO Styles, a swag strategy and promotional product firm based in North America.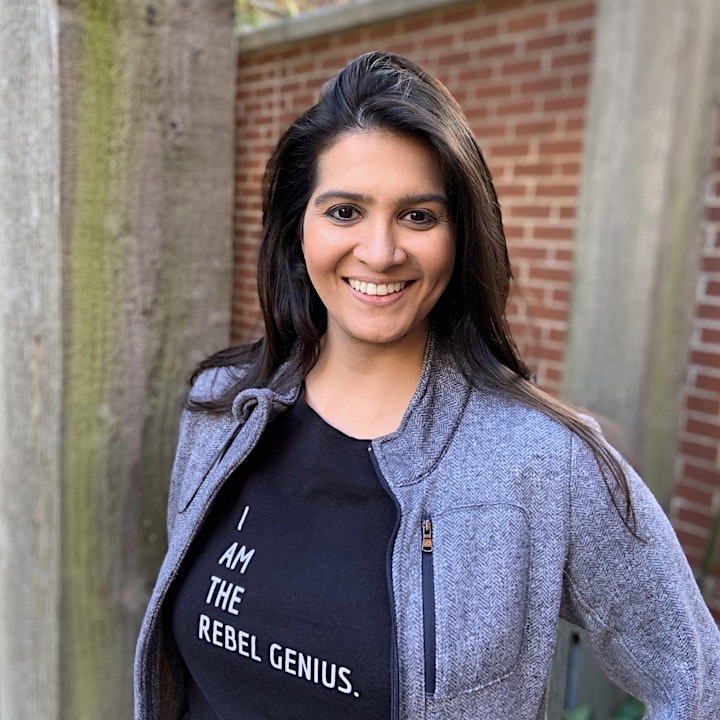 * This event will be hosted on Zoom webinar. You will receive reminder emails leading up to this event with an orange button that reads "Click to Access Event". Click this button to access the link to the webinar. You will not have access to the link until 5 minutes before the start of the webinar.
** Please reach out to the Fiverr Support Teams if you have technical support questions or site feedback. They're your best resource for the right answer!
Visit Partner