About this event:
Join us on August 12th at 12pm EST for a live online webinar where we'll hear from Kashish Parikh-Chopra on her best practices for setting yourself up to be a successful entrepreneur.
Do you think of yourself as a gig-worker? Side hustler extraordinaire? No matter what you call yourself, you ARE an entrepreneur. And the power of shifting your mindset from freelancer to entrepreneur what will take your life and business to the next-level.
We get it! Starting a new chapter as an entrepreneur and growing your vision can be scary and overwhelming. But, life beyond the "rat race" doesn't have to be stressful. It does, however, require clear intention on what you want to achieve.
Kashish Parikh-Chopra, Coach and Productivity Hacker, will share tangible steps you can take to set yourself up for success at the next-level.
Takeaways
Learn the difference between working "IN" your business versus "ON" your business
Identify how to leave the "gig" identity behind and embrace life as an "owner"
Learn how to gain an unstoppable mindset as a side-hustler, leader, or entrepreneur
Discover how to get clarity on your goals and desired outcomes
Gain practical tips to manage anxiety and stress
Walk away with actionable tools to implement on a daily-basis
This event will include a live Q&A session.
See you there!
Kashish Parikh-Chopra
Kashish Parikh-Chopra is a thought leader, entrepreneur, and coach. She is relentlessly committed to helping entrepreneurs fix the most important relationship in their life: their relationship with TIME. Kashish coaches female entrepreneurs to earn back 20% of their time without sacrificing productivity by reprioritizing their entire lives. www.therebelgenius.me She is also the co-founder of EOO Styles, a swag strategy and promotional product firm based in North America.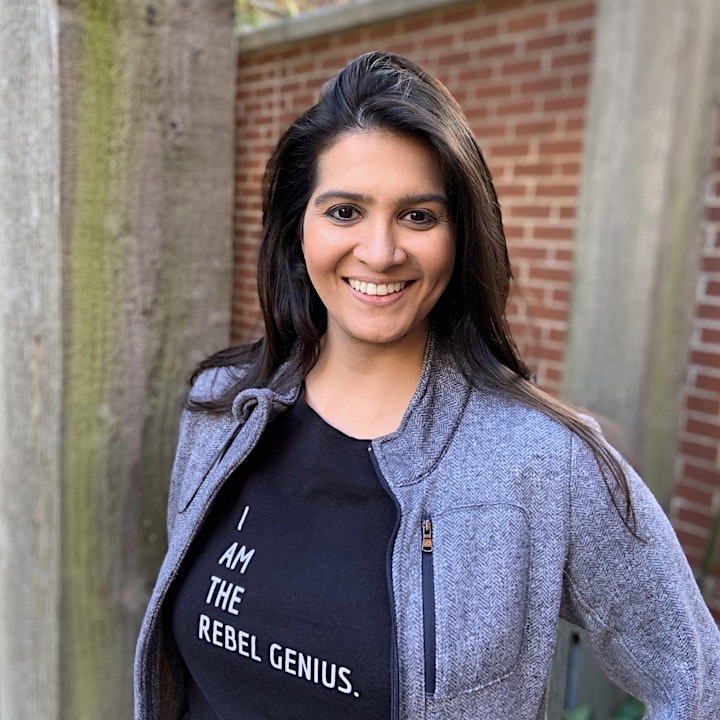 * This event will be hosted on Zoom webinar. You will receive reminder emails leading up to this event with an orange button that reads "Click to Access Event". Click this button to access the link to the webinar. You will not have access to the link until 5 minutes before the start of the webinar.
** Please reach out to the Fiverr Support Teams if you have technical support questions or site feedback. They're your best resource for the right answer!
Visit Partner